Muslim conquest of Iberian peninsula starts in 700 and the domination goes on until the XVII century. During this time, Moorish population has hugely influenced the art of the peninsula.
These many years of occupation have shaped an atypical culture mainly in architecture. Azulejos are, among other things, a sumptuous consequence.
Although they are usually blue, the etymology of the word azulejos does not come from "azul" meaning blue in Spanish and Portuguese but from Arabic "al zulaydj" designating a small polished stone.
Azulejos are in fact a variant of Roman mosaic adapted with Moorish-Iberian sensitivity. These large tiles are ornamented with geometric patterns and figurative representations. They can be found indoors or on the front of buildings.
ll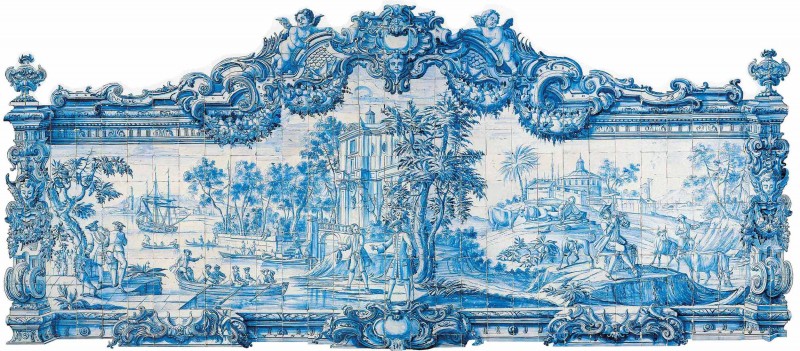 ll
This art originates from Andalusia in the XV century. Even if Seville has beautiful azulejos, it was in Portugal and its colonies that it was mastered in the XVIII century. Lisbon illustrates perfectly the Hispanic Moorish architectural style. A famous museum dedicated to this art has even been inaugurated in the 1970′s in Lisbon.
ll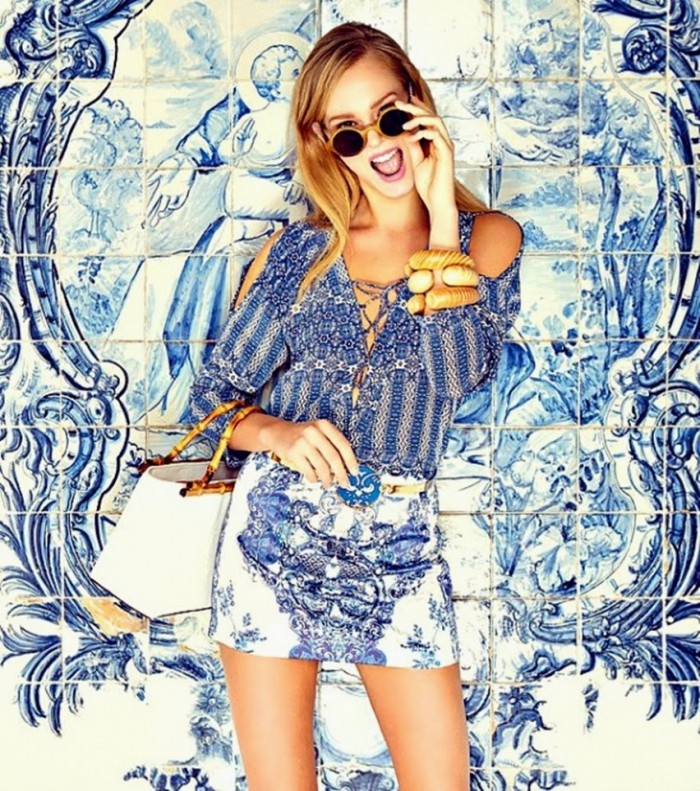 ll
Azulejos are not an art from the past, it lives forever and keeps fascinating. Very recently, luxury and fashion spheres have used the lines and colours of Portuguese azulejos for their feminine wardrobes. The house of Dolce & Gabbana kicked off this style using religious mosaic on its last collection. Others like Prada and Roberto Cavalli focus on azulejos for their fabrics and leather goods.
ll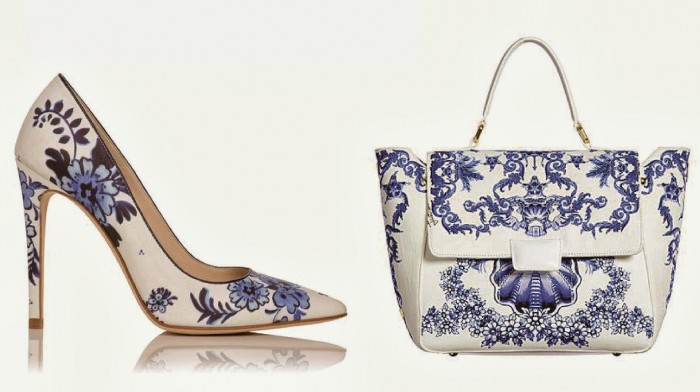 ll
Proud of my country's artistic heritage, the shop will dazzle you once more with this art I imported from Lisbon. Come discover it  at 30, rue de la Trémoille.