This young Swedish designer has been fascinated by extraordinary sunglasses since a really young age. She started working at an optician in Bond Street London and learnt by serving the highest people of the world.
She has now launched her own crazy but sophisticated sunglass collection to the delight of frame addicts.

Emerald green, peacock feather, white tiger or glittery pink are part of the magnificent exclusive colors of her funny shaped collection. As if it was not enough, she even created a lovely gold limited edition.
In 2012 she was put forward as one of the most important designer on Sweden.
No word would describe our bliss for finding a brand as crazy as we are.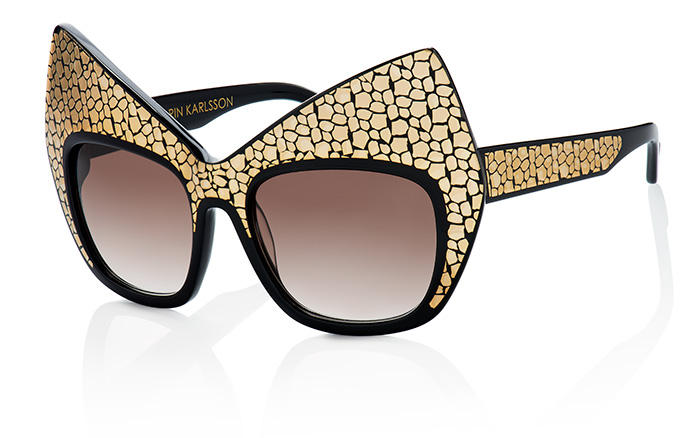 We love this crazy frame which is made of black acetate and a fine layer of gold. She designed it as a tribute to fashion legend Isabella Blow.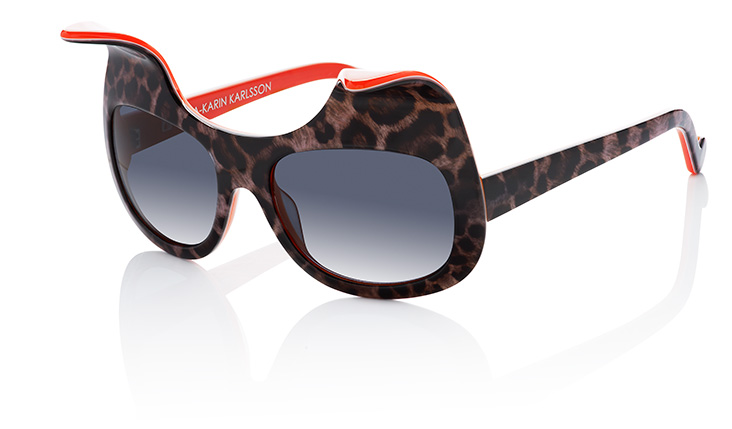 The cat model is red inside and panther on the outside now available in our store 30, rue de la Trémoille.What looks like the ears bending forward gives this frame an impish touch!